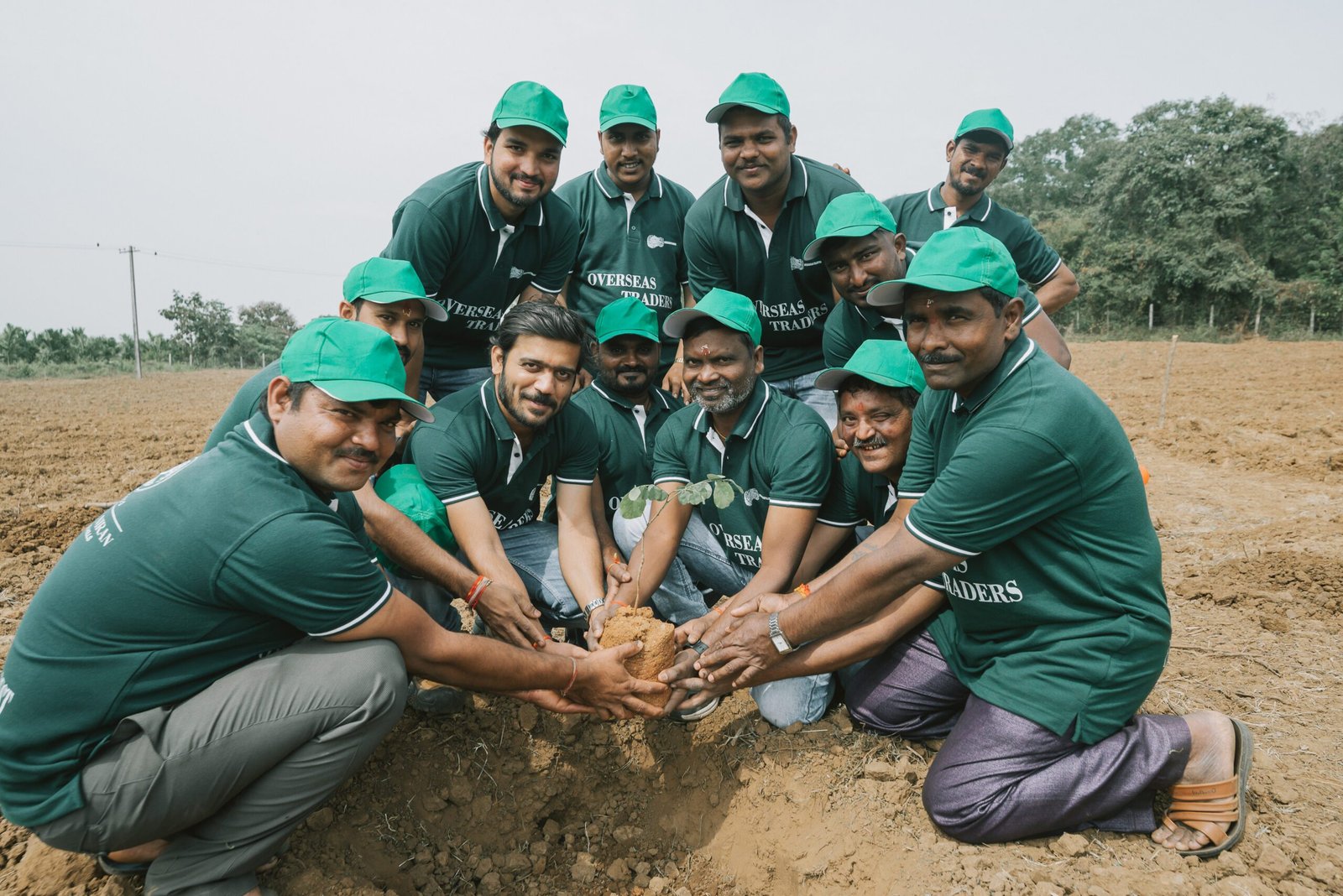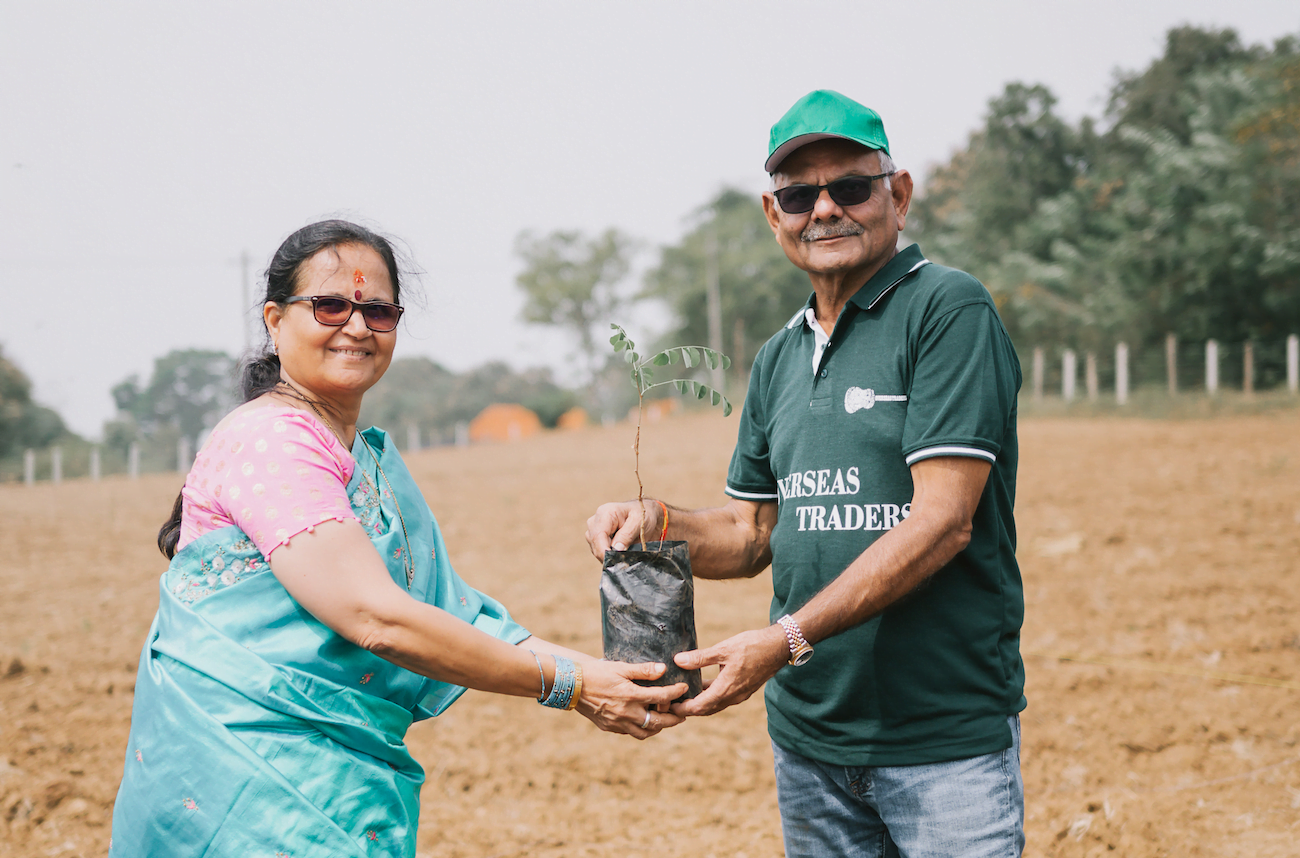 Project Description
What is Aranya Niran?
Aranya Niran is a model for sustainable management plan of one of our flagship heritage species which is Indian Rosewood (Dalbergia Latifolia). It is a concept for developing a conservation action plan for Indian Rosewood which is founded by our multi generational business Overseas Traders which in turn supplies rosewood parts for Musical Instruments to a global clientele.
Our Mission + Vision
1.Revival and Conservation of the population of rosewood trees in Karnataka.
2.Creating a Model for Reforestation.
3.Promote Bio-diversity by planting of Native hardwood species which are not preferred by Karnataka Forest department or other agro forestry models.
4.Offsetting resources consumed and carbon footprint of Overseas Traders.
5.Providing a platform for scientific research on Dalbergia Latifolia – monitoring its growth, collecting data for genetic studies.
6.Promote Rural Empowerment – Local artisans and empowering rural women of India
CITES:
Indian Rosewood along with the whole Dalbergia genus was listed on CITES Appendix II in 2017. With this listing came a need for fully understanding the conservation status of Indian Rosewood.
Our Story Where It All Began:
Overseas Traders having worked with Indian Rosewood for 40+ years created The Aranya Niran to address the longterm conservation and sustainable use of Indian Rosewood (Dalbergia Latifolia).
At Our Conservation Farm At Sannavalli Village
1.We have planted 1500 Rosewood saplings that are bio fertilised with Mycorrhiza & Endomycorrhiza these will help in adding nutrients through the natural processes of nitrogen fixation, solubilizing phosphorus and stimulating plant growth through the synthesis of growth-promoting substances.
2.We will use the project to study the dynamics of growth for improving scientific research and data on the species.
3.We will use the project as a model to demonstrate best practices and replicability in other areas and communities – including working with Karnataka Forest department.
4.We will develop a nursery for propagating seedlings that can be planted in multiple forest settings and communities.
5.We are integrating other native tree and plant species into our project concept as this is the core mission which is to conserve Indian native tree species.
Giving more relevance to Rosewood saplings being planted in the forest areas either through amendments in the Working plan or even otherwise.
We could collect seedlings from the rosewood plus trees identified in the nearby forests in Yellapur division.
These seedlings can then be used to setup a special nursery to cater to Rosewood saplings being required in the forest and other Agro Forestry projects.
We can come up with a plan to clean up weeds and lantanas obstructing the natural regeneration of saplings in the forest.
We can start planting rosewood saplings in an empty forest area or depleted forest area to improve the existing forest cover. Pilot plot for increasing Rosewood population in the nearby areas if available with the necessary approval from Forest department.
The seedlings dispersal can also happen through Seed Dropping drones.
Can work on a plan to collect/clear the big teak leaves from the forest floor in order to prevent forest fires from happening and in turn also helping the natural regeneration to take its course by providing a clear space for this to happen.
Can we collaborate and push rosewood plantations to local agro farmers also?
How big is the guitar industry?
Aranya Niran is one of the first companies to be taking massive steps into planting more than 2000 + rosewood saplings and help revive the Bio Diversity of India. USD 10.30 billion in 2022! Over 100 + Suppliers and Companies Make Guitars.
We invite you to be a part of our movement and share this story. By doing our small part, we can help make the world a better place. Let us join hands and strive to make the environment better for the generations to come. Planting these saplings is our way of working towards a greener and more sustainable future. Let us all come together and make this initiative a success!
Let's be aware of our own impact, Ours is a finite earth – let's be stewards of our environment